How to Write Good Nursing Capstone Paper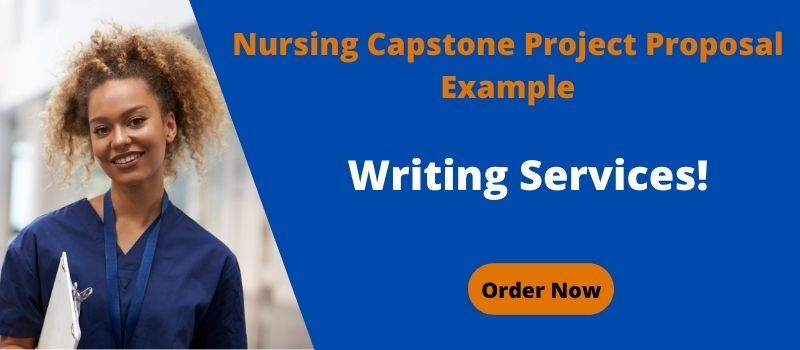 It is a requirement that every student pursuing nursing in most universities and colleges has to compose a capstone paper that works as a partial fulfillment to attaining a nursing degree. However, writing a capstone paper can be stressful for most students.
This is true, especially for those that don't have a mastery of the skills required to write a captivating capstone paper. So, if you don't know where to start when writing your nursing capstone paper, read through this article to get helpful insights into crafting a good nursing capstone paper.
If you need any help with your capstone project, check out our Affordable What is a Capstone Paper?
A capstone paper is an academic paper that a student has to write in the final year of their studies. It is written in the form of a research paper, outcome-based evaluation, case study, survey, and more.
Recommended: Students Assignment Help
Writing a capstone paper offers students the opportunity to demonstrate the knowledge they have acquired in your nursing course program. It also involves proposing and solving a distinct problem in your area of study. As a professional academic paper and a student is required to think critically about incorporating the best nursing practices into their papers. Moreover, it contributes to the final grades in their program.
Basic Structure for Nursing Capstone Paper
When writing a nursing capstone paper, there is a standard format for the structure of your paper that you need to follow. A well-crafted capstone paper in the standard structure imparts a positive and impressive impression upon the readers and the assessing committee. This is the standard format that is needed:
1. Abstract and Introduction
The first part of your nursing capstone paper should be abstract. In the abstract, you will explain your nursing capstone aims and goals. You have to explain what your capstone paper endeavors to achieve in brief. The abstract should not be more than a page. In the introduction, briefly explain the background of your capstone paper topic, state the thesis statement as well as outline the paper's structure and what the reader is going to get in the subsequent pages.
2. Literature Review
After the introduction, the literature review follows up. And in this section, you have to connect the reference material with your field area and the topic of your capstone paper as well. Your literature review should be backed with relevant reference sources from reliable journals and articles.
3.Methods and Material
This section requires you to write all the materials that you will use in your capstone paper along with their sources. You should also state the reasons for choosing those particular materials. Equally, you should be able to state and explain the methodology of carrying out your capstone project.
5. Results and Discussion
This section comprises experimental data for the topic of your capstone paper. The results ought to be explained in the form of graphical representation and discussed and supported with the relevant reference sources that you get from reputable journals, books, and other materials.
6. Conclusion
This is the final verdict and it is derived from the results and discussion of your capstone paper experimental data. It is one of the most important sections as it illustrates what knowledge you have generated from your capstone research and what ways you found the most promising and appropriate for problem-solving. Your conclusion should be crafted into your insight and understanding. For this, you require to develop the analysis, future recommendations as well as real-life application suggestions.
Guidelines for Writing a Good Nursing Capstone Paper
Often in the final year of your nursing studies is writing a capstone paper. Your capstone paper will show a problem addressed steps you take to solve the issues, the means, and the equipment used along with your recommendations.
1. Choose an Interesting Topic
When you are writing a nursing capstone paper on a topic that interests you, it will be easy to overcome the lack of motivation to write. Equally, choose a topic that is manageable and whose inspiration emanates from your own life and professional experience. Moreover, picking a narrow topic will see your research focused and develop a suitable thesis statement. But how can you choose the best topic for your capstone paper?
Brainstorm: Take time to reflect on what classes, topics, or lessons were are of specific interest to you. Pick and make a list of topics that you wish to learn more about and consider writing about and take preliminary questions that may inform the direction of your capstone paper. By doing this, you can easily narrow down to your favorite topic that you can write extensively without much ado.
Read Widely: Once you have a list of prospective topics, you can start reading and carry out intensive research on each topic and find materials for each of the topics. By doing this you will be able to find a promising topic among those you have listed. You can do this by eliminating topics that seem limited or are academically beyond what your coursework has prepared you for.
Narrow Your Focus: After eliminating the topics, you can identify on a topic that you would like to further your research and write your capstone paper based on it. Note down everything about the topic and hypothesize about your paper might be able to address aspects of the topic that are yet to be addressed. Focus your research here.
Consult with your supervisor: Before you embark on writing on your chosen topic, consult with your supervisor to get approval and ensure that you have chosen an appropriate and interesting topic.
Read more: Now that you are sure of the topic your capstone paper will be based on, you can read more on the topic and dig into the research surrounding the topic. Research on the background knowledge and understand it better as it will be necessary for conducting comprehensive research and writing your capstone paper.
By taking these simple tips in finding the topic for your capstone paper, you can be sure to choose the most interesting topic to explore as a summation of your nursing course.
2. Identify Relevant Source Materials
Once you get your topic approved by your professor, then it is time to start looking around for sources. Dig up relevant scholarly sources and materials that can inform your research. It can be in the form of articles, books, websites, and journal entries. All your sources and materials should be up to date. Often consider primary sources as opposed to secondary ones as this will demonstrate your familiarity with your capstone topic.
3. Dedicate Enough Time for Reading
Have enough time to read on your topic and getting familiar with your sources and materials. While reading doesn't forget to take note of all the relevant information that is valuable to your capstone paper. Analyze everything you read as this will demonstrate your critical thinking ability. This could also be the time to write your first draft.
4. Introduction and Conclusion Should Come Last
The introduction and conclusion are very crucial sections of a capstone paper. They are also the toughest to write. This is because both these sections entirely address the research question and therefore need to be knotted together.
When writing your capstone paper, make sure the introduction sentences and paragraphs have a natural easy flow. A good introduction is what keeps the reader glued on your work to the conclusion and recommendations. On the other hand, your conclusion should explain your findings and recap your discussion.
5. Write a Strong Thesis Statement
Creating a strong thesis statement is an essential and foundational element for an excellent valid nursing capstone paper. One way of creating a successful argument is to take a definite point of view. Therefore, your thesis statement ought to be clear and able to express one main idea. It should also be about the idea that allows further discussion. A good thesis statement should be genuine, persuasive, and provides the reader with the motivation to continue reading.
Ensure that you make an appropriate connection between your thesis statement and the supporting material and sources. Your entire capstone paper has to flow from the thesis to the supporting elements which including the body of the paper. As such, you should be able to transition effectively from your thesis statement to your supporting statements.
6. Provide Strong and Relevant Data to Back Your Statements
Make sure that all the supporting information in your capstone paper is supported by appropriate and relevant sources which can validate the point view provided by your thesis statement. Use the sources you researched and identified as the most valid, strong, and appropriate for your unique thesis statement. Ensure they are well-cited and the reader can verify without any difficulties.
7. Cite Your Sources Properly
In your capstone paper, you should give proper credit to all data and references you use. Although specific requirements for citing the sources in academic papers vary depending on the instructions given, they ought to be done accordingly. It doesn't matter which format you are using, whether it is APA writing style, MLA, or any other writing style, every format comes with specific considerations and rules for quoting sources.
So, ensure you have carefully gone through the instructions given for citing sources in your capstone paper within the required guidelines. Should you find it difficult to cite your sources in the required way, you can use software that is available particularly for citing sources in academic papers.
8. Proofread
When editing your capstone paper, make sure you stick to the format, structure, and requirements given. It doesn't matter how long or short it is. Polish up the grammar, sentence structure, spelling mistakes, and punctuation error that might compromise the quality of your work.
Before you start editing, take some time off the work and come back when your mind is refreshed. This will improve your productivity as well as better your attention to detail when proofreading. Keep all the requirements and rules of citation in mind.
Things You Should Avoid in Nursing Capstone Writing
Keep in mind that your capstone paper writing may take a longer period to complete. The whole process starts when you write and submit your proposal for approval. Once the approval is done you will then proceed to write your capstone paper. Nonetheless, there are simple common mistakes that you have to keep an eye on when it comes to writing your capstone paper.
These mistakes often come as a result of rushing to complete your paper or due to gross negligence. Most students get poor grades out of their capstone papers due to these simple mistakes. Certainly, getting a poor grade is the last thing you can think about when writing your capstone paper. Some of the common mistakes you need to keep at bay during your capstone paper writing include:
1. Failure to follow the proper format:
Capstone papers require specific writing format and structure and most nursing learning institutions require the format to be followed to the latter. You can look for capstone past papers from former students and see how they wrote their capstones for reference purposes.
2. Use of Long sentences and unnecessary big terminologies
When writing your capstone paper do not use very long sentences and big vocabularies and terminologies. Even though most students use this tactic to impress, it never does. Keep in mind that you can impress more when using clear and precise sentences that are straight to the point.
3. Failure to Proofread:
This is probably one of the most committed mistakes when students write their capstone papers. Often, students are eager to complete and submit their capstone papers and proceed to do other things that they think matter the most. In this rushing state, they forget to proofread their works. Make it a priority that once you finish writing your capstone paper you proofread to get and correct the simple grammatical errors and spelling mistakes before submitting it.
To avoiding these simple mistakes in your nursing capstone paper all you need is to pay close attention to every detail, being systematic, and taking enough time to go through your work and notice the small detail. Getting rid of these simple mistakes and following the guidelines we have discussed above, we guarantee that you will be able to write a good nursing capstone paper.
But should you lack the time and skill to do all that, you can get help from professional editors? They will thoroughly proofread your work and make sure that your capstone paper is perfectly written, properly formatted, and flawless.
Related Posts